3.2 Ton Hydraulic Marine Flange Deck Crane
Product Detail
Product Tags
        --On land
        --Marine Vessels
        --Dredger
        --Workboat
        --Multifunction dredger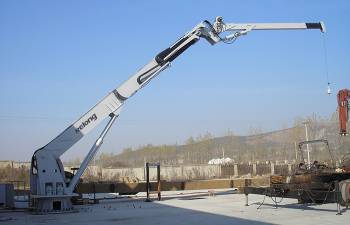 | | | | | | | | | | |
| --- | --- | --- | --- | --- | --- | --- | --- | --- | --- |
|   | Max L Capacity | Max L Moment | Recommend Power | Hydraulic Flow | Hydraulic Pressure | Oil Tank Capaticy | Installation Space | Self Weight | Rotation Angle |
|   | Kg | TON.m | KW | L/min | MPa | L | mm | Kg | ° |
| SQ1ZA2 | 1000 | 2.2 | 7.5 | 15 | 18 | 25 | 550 | 500 | 330 |
| SQ2ZA2 | 2000 | 4.2 | 9 | 20 | 20 | 25 | 680 | 620 | 370 |
| SQ3.2ZA2 | 3200 | 6.8 | 14 | 25 | 25 | 60 | 850 | 1150 | 400 |
| SQ4ZA2 | 4000 | 8.4 | 14 | 25 | 26 | 60 | 850 | 1250 | 400 |
| SQ5ZA2 | 5000 | 10.5 | 22 | 35 | 28 | 100 | 1050 | 1850 | 400 |
| SQ6.3ZA2 | 6300 | 13 | 22 | 35 | 28 | 100 | 1050 | 2050 | 400 |
| SQ6.3ZA3 | 6300 | 13 | 22 | 35 | 28 | 100 | 1050 | 2200 | 400 |
| SQ8ZA3 | 8000 | 16 | 25 | 40 | 28 | 160 | 1150 | 2850 | 390 |
| SQ10ZA3 | 10000 | 20 | 25 | 40 | 28 | 160 | 1200 | 3250 | 380 |
| SQ12ZA3 | 12000 | 27 | 30 | 55 | 28 | 160 | 1400 | 3950 | 360 |
| SQ16ZA3 | 16000 | 40 | 37 | 63 | 30 | 240 | 1500 | 4950 | 360 |
| SQ16ZA4 | 16000 | 40 | 37 | 63 | 30 | 240 | 1500 | 5140 | 360 |
| SQ20ZA4 | 20000 | 45 | 37 | 63 | 30 | 260 | 1500 | 6300 | 360 |
| SQ25ZA6 | 25000 | 62.5 | 50 | 80 | 31.5 | 320 | 1500 | 7850 | 360 |
Through the use of the outer boom and main boom that is attached by a knuckle,
this type of cranes is able to fold into a small size when maneuvering or transporting materials onto a small job site, as well as to move the entire boom structure in and out.
Thus, a higher level of mobility of folding boom cranes allows for better functionality compared to other types of cranes.
Folding boom cranes can easily load and unload materials onto its own deck.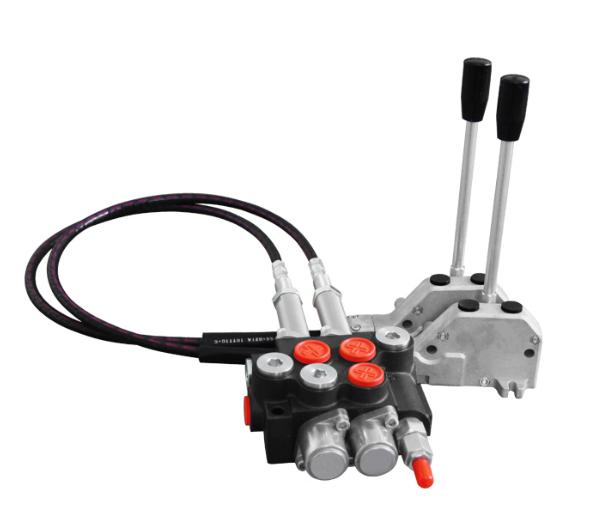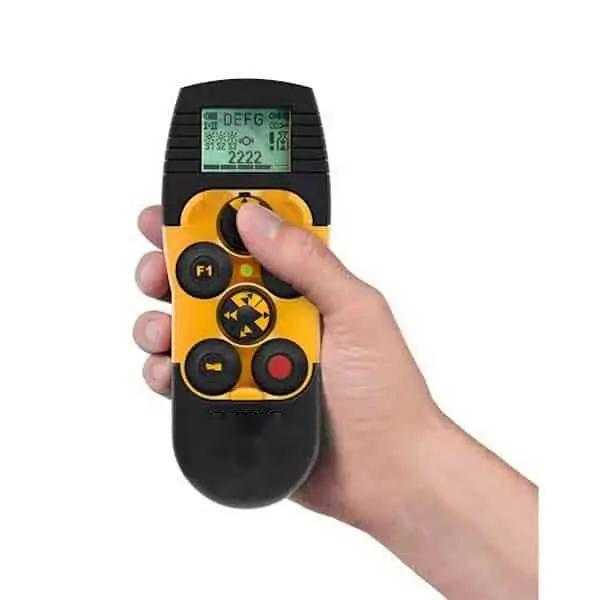 About Relong Crane Series
We have a first-class technical research and development team, strong technical innovation and product development capabilities, highlights the product development philosophy of "safety, pro-environment, fashion. Leading", builds the product R&D platform which is marked by a three-dimensional design system, mechanical analysis system with independent knowledge products and modular expert database. Firmly occupy the commanding height of the product technology. to lead the industry development trend, and promote the healthy and sustainable development of the industry.
As the manufacturer, hope we can offer a competitive price and good quality to you.
---
Previous:
Hydraulic Marine Deck Crane
---
Send your message to us:
Write your message here and send it to us